Courtney Puig
Member Since 2018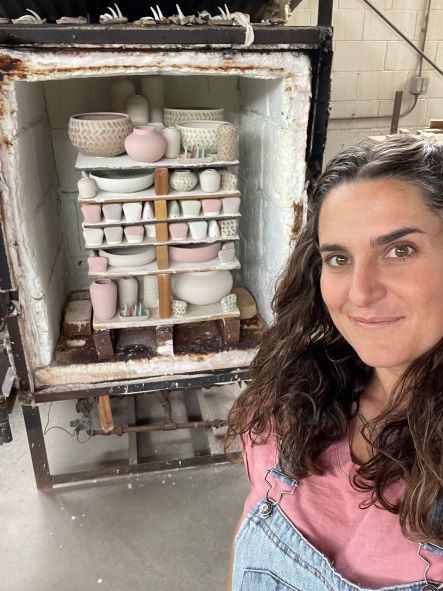 Courtney Puig has been studying and working with clay for over 10 years. Her journey began on the remote Hawaiian island of Kaua'i under the tutelage of Dean McRaine of Lightwave Pottery Studio and then with David Kuraoka, professor emeritus (and living treasure!) of SFSU.
Her skill set embraces a myriad of techniques including method wheel throwing and slip casting to high fire reduction environments. Courtney continues to learn and develop her unique style, ranging from California Slick to Scandinavian Minimalist. Every step of her process is done by hand whether it comprises of measuring materials, mixing glazes and clay, firing kilns and so much more. Creating pottery is a true labor of love for Courtney. Her joy comes from the slow and deliberate creation of ritual objects, from selecting her materials, exploring glazes and experimenting with clay bodies through different firing environments. Each vessel - whether a plant pocket, a serving bowl, or a vase - is handmade with intention to be cherished.
She currently resides with her daughter Bell in Boulder, Colorado and serves as a member of the Boulder Potters' Guild. When she is not creating art, Courtney enjoys hiking and playing outside, gardening, cooking and spending time with the people she loves.