Curt Hammerly
Member Since 2016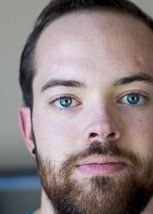 Me
I am a ceramicist who utilizes a background in design and fabrication to create useful objects that beg to be picked up. I believe that when an object has been designed well and with the user in mind, it can become more than the simple use it was made for. Those pieces bring a greater enjoyment of the experience surrounding that object. I'm on a road to perfection. To create the perfect teapot, the perfect bonsai pot, the perfect urn. While I never expect to get to the end of this road, I plan to enjoy every second of it.
My Work
Simple and clean porcelain pieces that continually evolve as my skills and aesthetics grow. You are in the right place if you have an interest in the meeting point of modern technology and age old techniques.
My Story
I got my start with clay after an accident that left me with a broken neck. The recovery process was long and I was unable to perform any sort of physical activity; I needed a different way to pass the time and blow off steam. I remembered enjoying a short pottery class I took in high school, so I looked into a class at the Boulder Potters Guild near my house.
It was incredible, relaxing, and stress melting. It was also the perfect outlet for some pent up creativity after being out of design school for a year.
After that first class and after recovering from my accident, I found myself drowning in ideas and hungry to improve my skills. A few classes later, I became an apprentice at the same pottery studio, which is where I find myself at this time, spending evenings and weekends to hone my skills and bring my ideas to life.