Irene Philip Stoller
Member Since 1983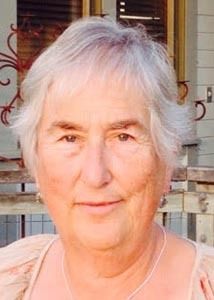 I live on a ranch surrounded by sheep and sheepdogs that provide pleasure, amusement, work and oftentimes frustration. Just as they are part of my life, so is clay. I am a second generation potter and a retired anthropologist; my younger daughter has now become the third generation working in clay in our family. I work mostly in functional ceramics in the mid and high fire ranges.
The animals and plants and the ranch I live on have gradually worked their way into my life and art. I love that my clay work is done from material that comes from the earth. Just as clay is an everyday material, I've always wanted my clay work to become part of people's everyday lives—from the mugs that hold the morning's coffee to the bowls that serve the evening's salad. I see art as a basic human endeavor, not a separate category. I love that it can be used as well as looked at.
Recently I've combined my interest in things that can blend into other people's lives with illustrative work that tells the story of our ranch. This includes more work that refers to the plants and animals I live with. I'm not so much interested in doing realistic portraits of sheep and Border Collies as I am of catching that spark of life in other beings that connects me with their lives and desires. Border Collies are a metaphor in some ways for what I am trying to do: they are hard workers with tremendous determination and skill but they are also creatures who wear their hearts on their sleeves.