Karl Nazarro
Apprentice Member since 2014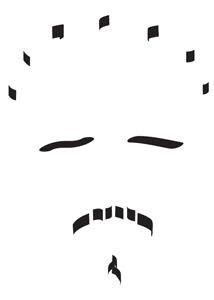 As an apprentice-member of the Boulder Potters Guild, Karl Nazarro is an award-winning graphic artist who strayed from clay in 1981 to concentrate on his degree in printmaking and lithography. Additional disciplines took hold including commercial illustration, painting and graphic design – finding Karl firmly entrenched in the world of commercial design and advertising.
Artist Statement
For me, there's an immediate satisfaction in being a 'maker,' – working with my hands in all the manual labor involved in ceramics. I've been creating in the commercial field so long, solving design and visual puzzles that sold or expressed others' visions. Now when I find myself at the wheel and playing in the mud, I'm happiest. I'd forgotten how satisfied I felt as a production potter and teaching assistant in college.
My present focus in my journey back is specifically to re-gain my technical skills as a potter – functional work. Seems cliché to say that I'm inspired by nature, but it's such a natural process. I'm also inspired by gesture, graphic expression and leaving a humble thumbprint on my work. I'm gradually pushing my comfort level as the work moves me and I intend to keep celebrating the wabi sabi of creating in this timeless medium.