Nancy Rukan
Member Since 1984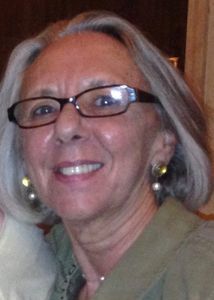 In 1972, I graduated from University of Colorado, Boulder, with a BFA. The only room in the art building I didn't walk into was the Ceramics Room. Clay eluded me. That fall I signed up for 2 classes at Brimstone Pottery with my best friend, Lou. After 16 weeks I couldn't even center the clay on the wheel, while Lou was whipping out mugs and bowls. Had my first raku firing, with some crudely made handbuilt pieces, now this was more like it. But I had to put clay on the back burner.
I went back to Design School for a second degree to become a Graphic Designer. Then in 1980, after working in the design field, at a very stressful job as an Art Director, I needed to to loosen up and get my hands dirty. I signed up for a class at BPG with Rennie Moran. I said, in no uncertain terms, I only wanted to handbuild, it was a match made in heaven. I wanted to push the limits, I wanted to experiment, and learn everything about low fire.
I was accepted as a BPG member in 1984 and I really didn't know very much, but I was determined to learn. I loved Raku, but my passion became low fire salt in saggars. I sprayed some pieces with metallic inks, others I burnished with a silver spoon and Wesson oil. I fired them in saggars with rock salt, sawdust, straw, copper sulfate and seaweed. I never knew what to expect, flashes of pink, green and blue.
I became a member of the Arts and Crafts Coop, in 1989, where I sold my one of kind pieces…and although, not a member anymore, after 28 years, I still sell there on consignment.
Since moving into the new BPG building, in 2001, I was mostly doing Raku, but in the last year and half, have go back to low fire salt, my true passion.
The Potters' Guild is my glue. The Guild has evolved so much and so have I. I love the people, the community, the camaraderie, the energy! Happy 50th.