Pamela Olsen
Member Since 2002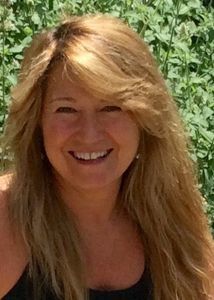 Artist Bio
I am a sculptor and installation artist and live in beautiful Colorado. I received my Masters Degree in Fine Arts with an emphasis in Ceramics from the University of Colorado at Boulder.
Teaching is very rewarding to me and I have enjoyed instructing classes in art, sculpture and ceramics at various institutions including the University of Colorado at Boulder, California State University at Long Beach, Orange Coast College, CA, The University of Wyoming in Laramie, and at Metropolitan State College of Denver. I've also taught a Master class in mold-making and slip-casting at the Boulder Potters Guild where I am a member.
Loving to travel, I have had the privilege of showing my work and installing commissions across the United States. I have held solo exhibitions at museums, art centers and galleries as well being juried into some of the top art festivals including Loveland Sculpture in the Park, Beaver Creek Arts Festival and Cherry Creek Arts Festival in Colorado. I've also had the honor of presenting a solo exhibition for NCECA in Baltimore, Maryland.
Artist Statement
"Contemplative Landscapes???
The totality of the landscape and the diverse textures and forms of its individual elements draw my attention. In my work, I bring the individual units into focus as their own landscape for close consideration. I am fascinated by the transformations that occur within the cycle of life and the seasons of nature. I am inspired by nature and influenced by eastern philosophies.
A significant aspect of my art is process: the process of observing, the process of collecting and the process of making. At times I cast the objects that I collect in porcelain, which transforms the "real??? and ephemeral object into a more permanent state. Multiples and replication enables me to duplicate the microcosms of the landscape and present them as macrocosms of their own. The repetitive, obsessive and meditative making process has a contemplative nature that relates to the concepts of my work.
As these objects are cast into porcelain, transformation occurs and they acquire a quiet, timeless and fragile quality. This transfers to the objects and the landscapes I create with them. The transformed object operates as a memorial of the real. Focusing on and replicating the individual unit is a way for me to enshrine and to transform the natural landscape, while the fragility of the refigured objects and landscapes is a metaphor for the fragility of our natural world.