Steve Creekmore
Member Since 2018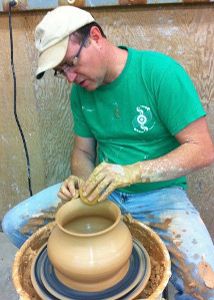 I've been playing in the mud since I was a little kid, and just recently people have shown an interest in the results. Honestly, I started working in the medium when I was 12. My neighbor and I built a potters wheel from a design we got out of Popular Mechanics (where we got ideas before the internet). My dad was taking classes at the local junior college so we ended up buying a ton (literally 1 ton) of clay and split it with my neighbor.
I didn't touch the clay for years. I spent 20 years in New York working as a consultant in the corporate world then felt compelled to get back to my artistic side.
I like functional as well as non-functional work, and I like to go to the lab and work out ideas that come to me until I'm satisfied. Sometimes that's a day and other times it's open-ended.