Tammy Lynn
Member Since 2005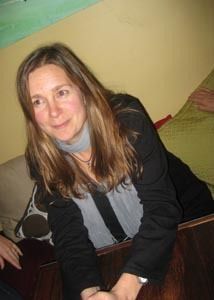 Artist Bio
Tammy L. Lynn, a native of New Jersey, made Boulder her home in 1994. The daughter of a painter and ceramic artist, Tammy grew up surrounded by creativity and discovered her passion for clay while a high school student in the early eighties which led to a degree in Fine Art and Art History with a Concentration in Ceramics. She has a strong preference towards creating functional objects but retains a sense of curiosity that often reveals itself in installation work combining the functional with sculptural.
In addition to having an active studio practice, Tammy works for the National Council on Education for the Ceramic Arts (NCECA) in the roles of Conference Exhibitions Coordinator, Volunteer Manager and Advertising/Sponsorships coordinator. You can also find her at the Boulder Arts and Crafts Gallery on some weekends.
Artist Statement
Through bright color and design inspired by the post-war Abstract Expressionists/Color Field painters, I create utilitarian objects for daily use. I seek to express the notion of simple pleasures as an antidote to our busy lives. Influenced by the Japanese aesthetic of wabi-sabi, the beauty of things imperfect, impermanent, and incomplete, I do not seek flawlessness in my work but I prefer to have the mark of my hand evident in my work to convey a sense of accessibility and comfort.