Willi Eggerman
Member Since 1987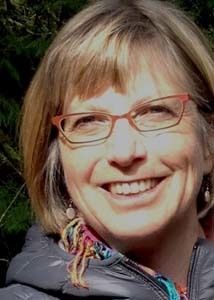 I have a practical nature. I enjoy making useful objects in clay. Nevertheless, I want my cups, bowls, and vases to blur the line between art and craft. On them I draw and paint with line, texture, and with glaze. Each piece is unique, a subtle mark in time in the family of my work.
After over 30 years of working with this medium, clay still amazes me. It lends itself to the endless options for form, color and design that I wish to express. Clay engages my whole being. With it I create, teach and learn almost every day!
About half of my creations are salt fired in an atmospheric firing. This adds a glaze toward the end of the firing that is carried with the flame. It adds to the unique aspect of the work, both from the exact placement in the kiln and from the way the soda changes the color and even the texture of the ceramic materials I use. This salt firing process is totally suited to both tableware and sculpture but lends a bit of unpredictability as well. It takes quite a bit of experience to get the results you intend, but often a surprise of the kiln is a very special piece.
Most of my tableware is made from porcelain. It's durable and meant to be used (and enjoyed) daily. Hopefully, it also helps celebrate that moment of your life, that first cup of the day, a meal with your family, or a little afternoon pause. I strive for each piece to be visually engaging and delightfully tactile. Often people tell me that my mug is their first choice of the cupboard. This is the highest compliment I could be paid.
The seed pod and botanical themes in nature inhabit my work, both functional and the sculptural pieces. I use multiple firing techniques and often include mixed media and encaustic in my sculpture. Female figures interest me most. Human and plant sometimes come together in my figures. Body and bone might take on the shapes of leaves or pods. There's not enough time for all the the pieces I wish to make in clay. So, I'll just keep at it, keep learning and keep sharing it with those around me.