2021 Spring Show and Sale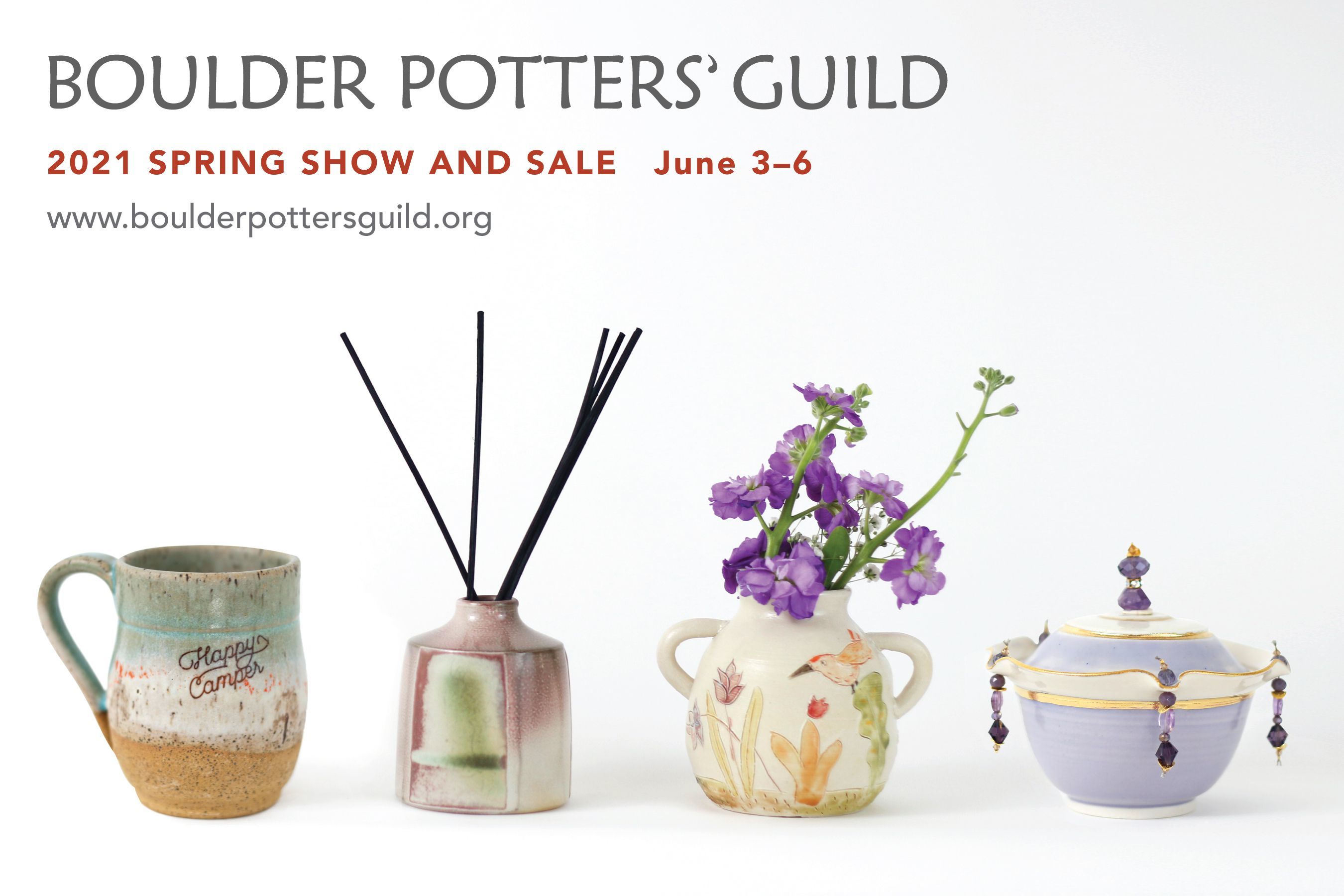 After a hard year, the Guild is excited to host our first in person event of 2021!
The Boulder Potters' Guild Spring Show and Sale usually falls on the weekend before Mother's Day. The timeline is a little different this year, as we navigate local reopening protocols and COVID restrictions. Our Spring Sale has been pushed back to June 3rd – 6th, and will still occur at the Fairgrounds in Longmont. Our 2021 Spring Show and Sale will be hosted in Barn A. (See map link below.)
Nearly 40 members will be showing and selling their recent work. The show will include functional, decorative, and sculptural ceramic work as well as jewelry, metal sculptures, and embossed note cards. There will be the opportunity to view and purchase objects hand made by local potters and artists. This sale is a great opportunity for the public to see and touch beautiful ceramics and to speak with the artists and potters.
Mark your calendars for the 2021 Spring Show and Sale:
Thursday June 3rd: 10am–6pm
Friday June 4th: 10am–8pm
Saturday June 5th: 9am–5pm
Sunday June 6th: 10am–4pm
We will adhere to all COVID restrictions, as outlined by Boulder County at the time of the event:
Masks covering nose and mouth will be required at all times while in the sale.
Social distancing will be enforced while shopping and waiting for cashiers.
One directional traffic flow will be created to enter and exit the exhibition space, as well as in the shopping area.
Hand sanitizer stations will be available throughout the space.
Cleaning and sanitizing practices will be followed.